\\ samedi 7 mai 2011
\\\
audiovisuel
,
byob
,
human beamer
,
performance
\\\\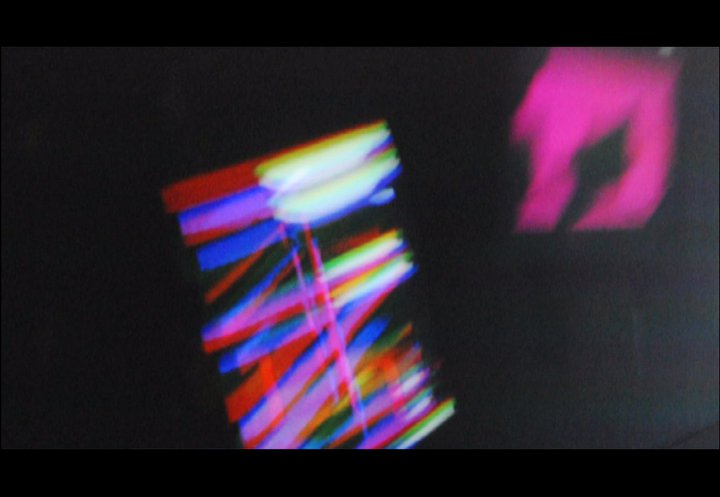 (BRING YOUR OWN BEAMER) - EXPOSITION ECLAIR
SAMEDI 7 MAI - GALERIE DES GRANDS BAINS-DOUCHES DE LA PLAINE / ART-CADE
35 b rue de la Bibliothèque 13001 Marseille
Improvised Audiovisual / Noise Performance with 2 Human-Beamers (Pierre Aubert & Polafacettes), Hss3 synth (from Gijs Gieskes), circuit bent video mixer and Panasonic Ave5 <3 thank you Roro & David ;)
B Y O B est itinialement l'acronyme de "bring your own bottle" ou "amène ta bouteille". Détourné par le net-artiste Rafael Rozendaal, l'expression prend une nouvelle tournure « Bring your own Beamer » ("ramène ton projecteur") pour devenir l'intitulé d'une série d'expositions éclairs organisées dans le monde entier (Berlin, N.Y.C., Moscou, Chicago, Londres, Paris...). Réunissant des artistes le temps d'une soirée armés de leurs vidéo-projecteurs afin de présenter leurs projets en cours, le rendez-vous BYOB MARSEILLE est désormais pris pour la soirée du samedi 7 Mai.
www.byobworldwide.com
www.newrafael.com
www.art-cade.net/art-cade/
Artistes ayant confirmé leur présence au BYOB Marseille : Tonny River, Rémi Bragard, Rafael Rozendaal, Pierre Aubert, Paul Destieu, Pacific Princess, Monsieur Moo, Lucian Zellum, Luce Moreau, Loïs Roussillon, Lico, Julien Toolze, John Deneuve et Doudouboy, Jérôme Fino et Yann Leguay, Jankenpopp, Hadrien Catonné, Guillaume Stagnaro, Grégoire Lauvin, Collectif Dardex/M2F Créations, Caroline De La Porte, Adelin Schweitzer ... + more